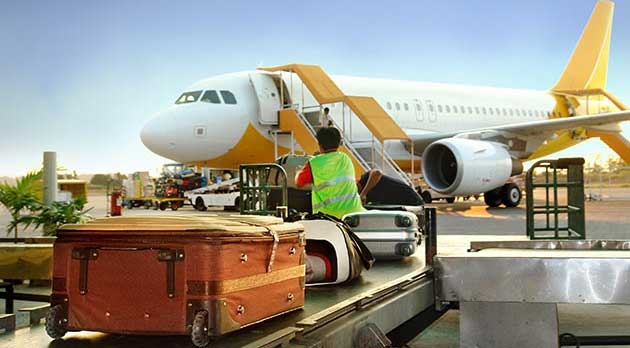 Unexpected issues†can†and usually do arise during travel, from from small things†like forgetting the sunscreen to major problems, like losing your bags†or missing†your flight altogether.
Nevertheless, many†of these travel issues are preventable. †In very simple terms try to prepare ahead of your departure. You will overcome these inconveniences more easily if you are prepared than when not. Make lists of what you want to bring on your trip.Keep track of† the news and weather report†and check with your airline to confirm flight times. Bring some healthy snacks on your flight so you don't become fatigued†and to save you time†and money.
If you are well-prepared, you will go far in†preventing travel mishaps.†Below are more detailed approaches to 5 ways to prevent those travel faux pas we all know too well.
1)†Issue: Overpacking / Underpacking †
Solution: If you tend to overpack your suitcase, then here are a few tips to help you get around that. When packing your clothes, don't fold them individually like you normally would. Rather, roll them individually or fold a few items together. If you are traveling with a suitcase or other luggage, fold two items together in order to maximize space. This will give you the added space for souvenirs or other items you buy on your trip.



Additionally, another good tip is to make a list before you even begin packing. This will help you prioritize the items to bring or leave behind, and will help you to remember to bring important items, like medications, passport, camera.
2) Issue: Security†Confiscates your Belongings
Solution: Plan ahead! Make sure you bring†only the amounts that are allowed. Prepare small bottles for your toiletry essentials. Or better yet, purchase the small, travel size variety†of thinks like deodorant, mouthwash, cologne. Read the labels and make sure they are TSA-compliant.
3) Issue: Flight Delays
Solution: Take Precautions. But let's face it, flight delays happen. They are a part of traveling and most veteran travelers are used to them. However, you can take a few steps to avoid them. In general, early morning flights are not delayed or cancelled as much as afternoon or evening flights. So, if you can, book your flight for morning. But if your flight is cancelled nevertheless, then try to spend the time exploring the city you're in. If you'd rather stay at the airport, you can always hang out at the bar or lounge. These places are generally more relaxed than the rest of the airport.
4) Issue: Not Staying Fit and Healthy
Solution: Traveling is hard on everybody. We are always rushing with barely any time left to eat right and exercise. So many of us let ourselves go when we travel. This does not have to be so. If you plan ahead, you can eat right and get in some exercise.
Know your itinerary. Know how much time you'll have to eat and exercise. Pack healthy snacks so you're not tempted to buy that at candy bar or soda. If possible, try to stay at a hotel with a gym so you'll be able to squeeze in a workout. Or better yet, use the hotel stairs! If the weather outside is uncooperative, go up and down the stairs a few times. That'll get your heart pumping!



5) Issue: Lost Luggage
Solution: Whether the airline loses your bags or you yourself accidentally leave it in the back seat of a cab or bus, know what to do when this happens.
If you leave your bag in a cab, the best solution is to just buy some new clothes and necessities. But if your airline has lost your luggage, ensure that you file a lost baggage claim immediately.
We hope you never encounter any of the above issues. But if you do, you are now better prepared to handle them. Just remember, travel is not perfect and issues will arise. Your best defense is to arm yourself with knowledge and preparation so that if these problems occur, you'll know exactly how to handle them.