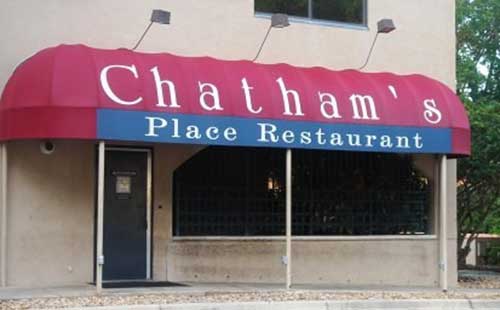 Chatham's Place
Fine Dining
Only 23 minutes to Orlando International airport
Since 1988, Chatham's Place has been serving extraordinary food, with superior service in a relaxed yet sophisticated setting.
Chef Tony Lopez's exquisite menu includes vegetables, fruits and herbs from his very own organic farm. His seasonal dishes are delicious and sure to impress everyone at the table. Chatham's Place's serving team is highly professional†and they pay attention to detail.
Serving Italian, French, American, Gluten Free Options and Vegetarian Friendly daily.
Whether you're in the mood for steak or the perfect blend of cajun spices, you'll find it here. They also have a great wine list.



Chatham's Place is only 15†minutes to Orange County Convention Center†and 13 minutes to Walt Disney World Resort.
Address: 7575 Dr. Phillips Blvd. Orlando, FL 32819
Hours: Monday – Saturday 5:30PM – 10PM