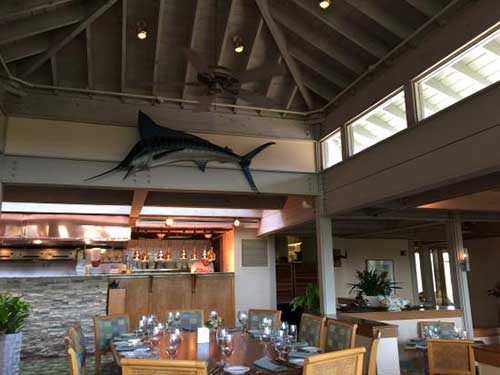 Hemingway's
Dressy Casual
23 minutes from Orlando International Airport
You can find Hemingway's inside the Hyatt Regency Grand Cypress hotel at Walt Disney World Resort. In an atmosphere reminiscent of Key West, Hemingway's is Orlando's popular steak and seafood restaurant also serving island-themed cuisine. The food and the culture of Key West and Cuba are what inspires this restaurant. Hemingway's is home to many of the writer's favorite dishes. You can savor a collection of wines, drinks and desserts, featuring Alaskan style Key Lime pie and the delicious pairings. And you must try the one and only Papa Doble, one of Hemingway's own libations.



Stop by Hemmingway's for Lunch, Dinner, Late Night. Serving American, Steakhouse, Seafood, Gluten Free Options, Vegetarian Friendly cuisine daily.
Hemingway's is 6 miles from Orange County Convention Center and 1 mile from Walt Disney World Resort.
Address: 1 Grand Cypress Blvd, Orlando FL, at Walt Disney World
Hours: 6:00 PM-10:00 PM, daily