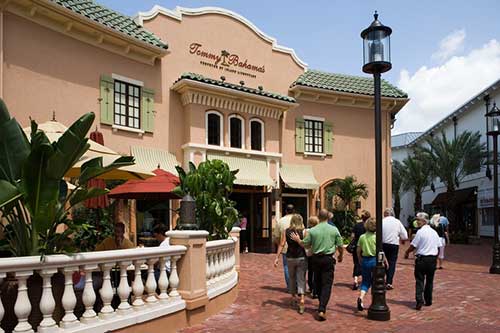 Tommy Bahama's Tropical Cafe
Casual Dining
13 miles to Orlando International Airport
Just a few steps from the Orange County Convention Center, on International Drive, Tommy Bahama's Tropical Cafe?is where you want to go?for lunch, dinner, or Happy Hour. There is a spacious patio perfectly suited for an evening of star gazing.
Tommy Bahama's is the perfect place to host an event. Your?guests will truly appreciate the refreshing change?from the usual, ordinary?ballroom. They offer fresh seafood and local produce, live music, and the private dining room features state-of-the-art audiovisual equipment.
The menu is on point. Featuring entrees such as?Filet Mignon with Roasted Mushrooms,Macadamia Nut Crusted Snapper, Maytag Blue Cheese and Cauliflower-Potato Mash.



Tommy Bahama's features American, Caribbean, Seafood, Gluten Free Options, Vegetarian Friendly, Vegan Options.
Tommy Bahama's is just 7 miles from Walt Disney World Resort and less than a mile to Orange County Convention Center.?
Address: 9101 International Dr, Orlando, FL 32819-8124
Hours: Monday – Saturday 11:00 am – 10:00 pm / Sunday 12PM – 8PM