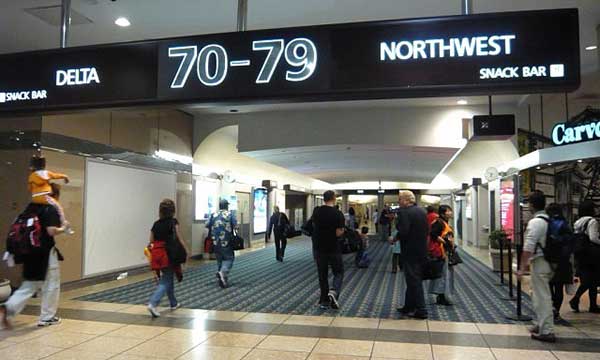 Getting Around MCO
Getting around MCO is easy. To get to the Main Terminal, follow the directions on signage to the shuttle station. The Main terminal, where airline counters, baggage claim, rental cars, shops, restaurants, hotel and ground transportation can all be found, is open to public as well as passengers.
Take the Shuttle to Main Terminal
Getting to the Main Terminal takes about†a minute. On the train, observe the signs and listen to instructions directing you to either baggage claim A or B. The shuttle arrives on Level 3 of Main Terminal.
Baggage Claim
You will take the stairs, escalator or elevator down to the Arrivals/Baggage Claim on Level 2 and check monitors to determine which baggage carousel is for your flight.
Leaving the Airport
There is curbside pick up by private car on Level 2 and Rental cars, Shuttle, taxis, busses on Level 1.